Domestic violence during the COVID-19 pandemic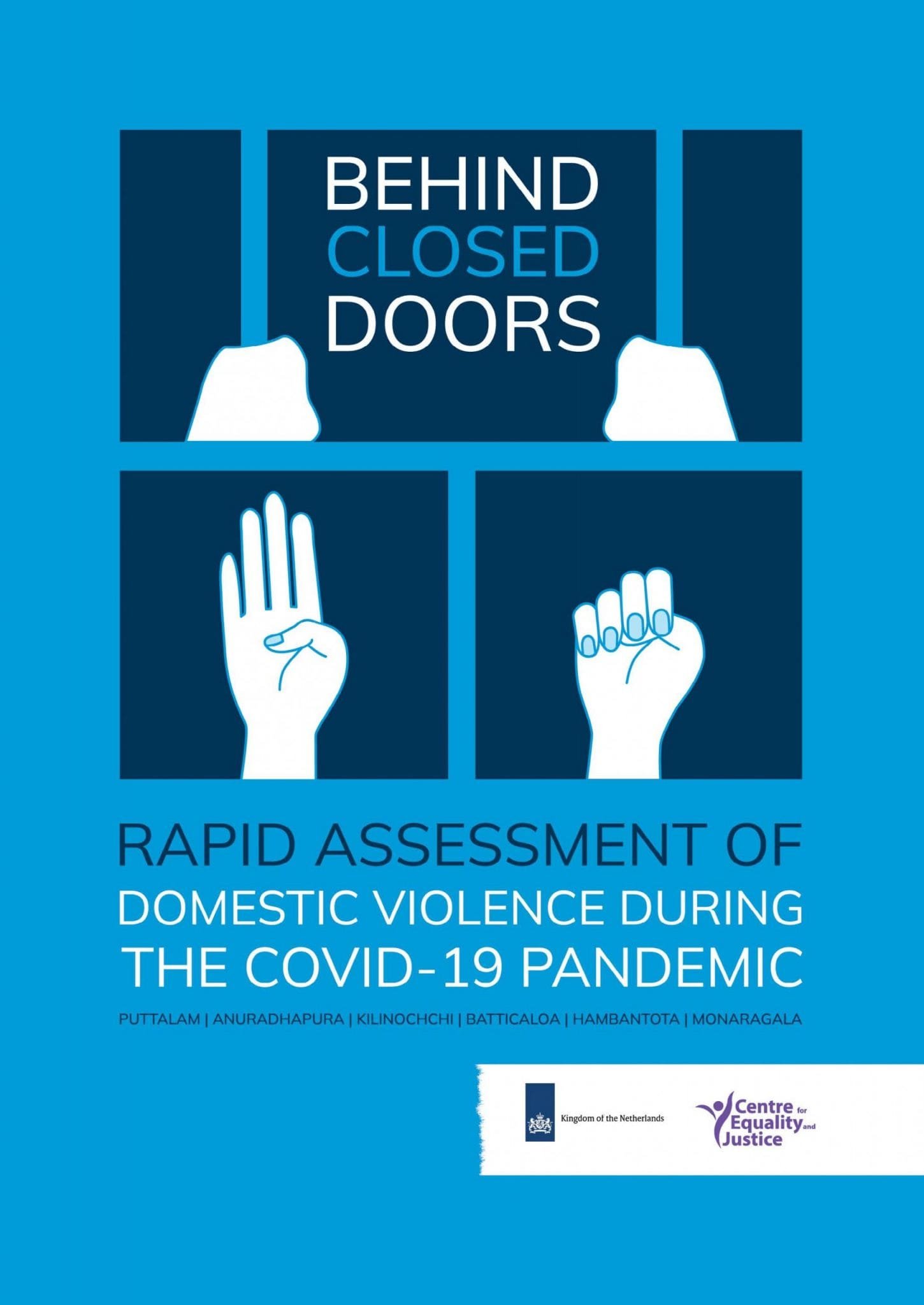 Measures taken to control the spread of COVID-19 saved countless lives; however,
they also severely negatively impacted communities. Actions such as lockdowns and
the closure of public services disproportionately affected victim-survivors of violence,
particularly women and girls, because they compounded pre-existing conditions due to increased isolation, lack of access to support structures, and delays in service provision.
In Sri Lanka, the Government's COVID-19 response plan did not prioritise services to
combat violence against women or domestic violence (DV); therefore, women's
organisations and groups rose to the occasion and attempted to fill the gap in available services.
From August-November 2021, CEJ conducted a rapid assessment of domestic violence and related services in the districts of Puttalam, Anuradhapura, Kilinochchi, Batticaloa, Hambantota, and Monaragala. District partners conducted qualitative interviews with key informants, including front-line government officers, health sector professionals, and local women's and Civil Society Organisations (CSO) providing services to victim-survivors of violence.
These research findings were incorporated into a CEJ publication on DV during COVID-19 titled Behind Closed Doors: Rapid Assessment of Domestic Violence during the COVID-19 Pandemic. The report includes information on the prevalence of DV, the different forms of violence, and an overview of related services offered in Sri Lanka. It also explored DV during COVID-19, including the increased risk, aggravating factors, services provided during the pandemic, adaptations of services during restrictions, best practices followed by women and civil society organizations during the pandemic, challenges, and gaps. Finally, the report provides recommendations for the provision of DV services during times of restricted mobility and emergency contexts.